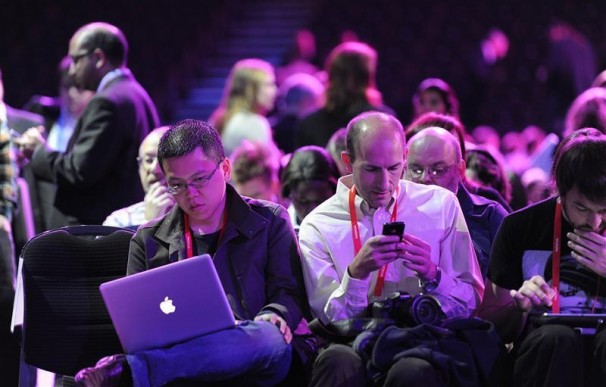 It's frustrating for trade exhibitors to spend countless hours preparing for a trade event just to have a few attendees show up. An almost empty booth is not only a disheartening sight, it's also financially unrewarding.
One way to drive traffic to your trade shows is to determine your audience. Once you know exactly who to target, you can create better marketing strategies to grab the interest of your audience. Out of the many communication channels that exist today, OTT messaging applications show the most potential.
Over-the-top messaging apps allow businesses to communicate with their customers through popular apps such as WhatsApp, Viber, WeChat, Line, Talk. These messaging apps also have animated features that make sending and receiving messages livelier and more exciting.
Customers are always using their mobile devices for communication, shopping, and gathering information. With the pervasiveness of mobile devices, trade exhibitors should use OTT messaging services to attract the mobile audience and gain more registrations.
However, knowing who your target market is not enough. You have to engage your potential attendees and encourage them to visit your booth. With OTT messaging services, businesses can establish one-on-one or one-to-many connections to increase conversion.
Boost your show attendance by interacting with potential attendees on different messaging apps. You can also initiate discussions to promote your show, provide relevant information, send invites, and remind potential attendees of deadlines for registration.
Another way to promote your event is to encourage attendees to share the information with their friends and colleagues. If you have invited a speaker or a guest to do a live demonstration, encourage them to promote your event, too. Make your campaigns mobile friendly and enticing enough so people will share it in social media sites.
Do you have an upcoming trade event? Use mobile marketing to increase your registration and boost the attendance of your show.